About Owd Nell's Canalside Tavern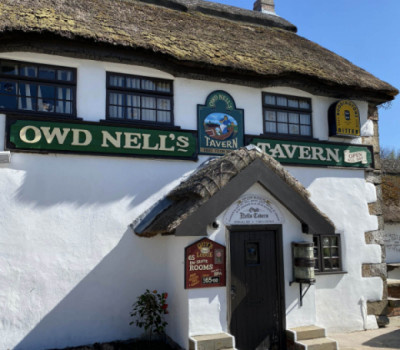 Welcome home
We take great pride in opening our doors and rolling out the carpet for you and your family, friends and guests. Our home is your home.
Within it's thick whitewashed stone walls, chocked with low slung beamed ceilings and flagged stone floors, our family warmly welcome you our friends and guests to our home, 'Owd Nell's, our traditional canalside tavern.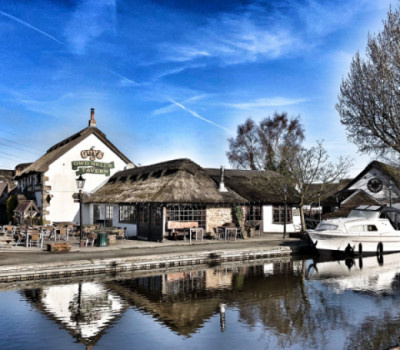 The story so far
Our Thatched Canalside Tavern, originally School House Farm, built in 1798 two years before the Lancaster Canal was completed, sits right next to it. The farm was renowned for it's 'Porter', first brewed on site in 1832. Reverend Thomas Duell, the vicar at St Lawrence's Church, Barton resided here while his vicarage was rebuilt after a devastating fire in 1832. School House Farm was bought from Mr & Mrs Parkinson in 1986 by the Wilkinson family.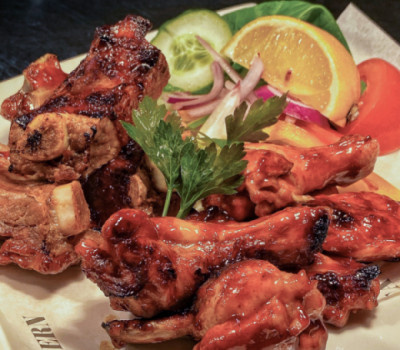 Our food
'Owd Nell's offers warm, nooks and crannies where you can settle down and enjoy our homemade 'Country Tavern Fayre' All day, everyday. Head chef Karl and his team work with our chosen suppliers to find the finest local, seasonal produce daily for our menu which has been tempting our customers for over 35 years.
'Owd Nell continues serving breakfast from 10.30am 'till 12 noon. Home cooked food is served throughout the day until 9pm, afterwards we offer our 'Finger Snack & Take-a-way menu for you to enjoy. Look out for our Ice Cream Parlour where you can indulge in Walling's farm ice creams, School House Puddings, home made Pavlovas or maybe sticky toffee pudding.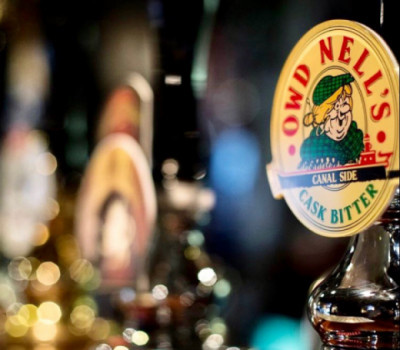 Our drinks
The majority of our well kept traditional cask beers and ales are locally brewed in the North West. Firm favourites on the bar include, Boddingtons, Moorhouses, Wainwright's, Avid, Black Sheep and 10 ever changing guest ales. A range of traditional English ciders, continental lagers, Irish Stouts, soft drinks, and wines from around the world available by the bottle or glass. You won't just find beer on the bar! We always have a wheel of locally made cheese sitting prominently for you to enjoy with your drink.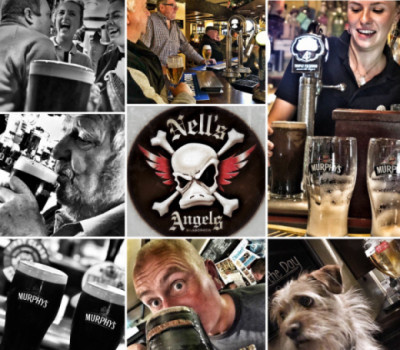 The local's local
The locals simply call it 'Nell's', it's a place to come and meet friends and relax. Whether it's for a coffee in the morning, an afternoon glass of wine or a couple beers after work, some are even known to settle in for the night!
There's always a warm welcome and friendly smile from behind the bar, you may find your drink is already half poured before you've ordeed it. You'll hear plenty of banter in Durty Nellies snug, where the telly is showing the match. It's just like coming home.
Scroll to venue content